Sell Your House Fast
Buying or selling a home shouldn't be complicated or time‑consuming!
We'll Respond In Minutes!
HOW IT WORKS?
A Simple & Easy Approach to Selling Your Home
With Tampa Fast Home Buyer, you can sell your Tampa Bay area home without a realtor. We'll give you a fair offer in cash for your property. By cutting out realtors, banks, and appraisers, selling your home instantly becomes an effortless, quick process. We Offer Cash For Your House Fast, In 3 Simple Steps:
We'll contact you to set up a quick appointment at a time convenient for you. Virtual walk-throughs are OK too! If approved, we'll send you a no-obligation cash offer. You can always say "NO". It won't hurt our feelings! You are in control.
If you are approved, we'll close the deal at a local reputable title company. You can expect your cash in hand in as little as 7 days!
Frequently Asked Questions
Will you be listing my house on the MLS or actually buying it?
Great question. We're not agents, and we don't list houses. We are professional home buyers: We buy houses Tampa that meet our purchasing criteria. From there we may repair the house and resell it to another home owner or keep it as a rental ourselves.
Do you pay fair prices for properties?
Many of the houses we purchase are below market value (we do this so we can resell it at a profit to another home owner). We are looking to get a fair discount on a property. However, in our experience, many sellers aren't necessarily expecting a large "windfall" on the property but rather appreciate that we can offer cash, we close very quickly (no waiting for financing), and no time or effort or expense is required on your part of fix up the property or pay agent fees. If that's what you're looking for and you see the value in getting your house sold fast… let's see if we can come to a fair win-win price. (Besides, our no-obligation pricing commitment means that you do not have to move forward with the offer we give… but it's good to know what we're offering!)
How do you determine the price to offer on my house?
Great question, and we're an open book: Our process is very straightforward. We look at the location of the property, what repairs are needed, the current condition of the property, and values of comparable houses sold in the area recently. As you know, house values have taken a huge hit in the last 5 years and most areas still haven't seen prices come back up. We take many pieces of information into consideration… and come up with a fair price that works for us and works for you too.
Proven Results!
We are Proud of Our 5-star Google Rating

Tracy LaMarca
16:43 21 Dec 21
SO - I called Herman on Tuesday, November 16th, he came to my house the 17th, I accepted his offer on the 18th, we closed on December 2nd and I moved on December 10th. A whirlwind, start to finish! Herman made it happen! I consulted other buyers, but he was the only one that came in person - the others offered me lower amounts BEFORE even inspecting the house. Herman handled everything to do with paperwork and started immediately, getting it all done quickly despite it being Thanksgiving week. My apartment wasn't available until the 7th, but he allowed me 2 extra weeks to leave past the closing. AND - SO GREAT - I didn't need to clean the house and I could leave whatever I didn't want behind. That was no small thing, considering I was downsizing and couldn't take/didn't want many things.I would hightly recommend Herman to anyone - he was a pleasure to do business with. Personable, fair, honest - at an emotional time, he made it very easy for me to make the huge decision to leave my house and move to another state. THANK YOU, HERMAN!!!

Keith Carter
17:16 20 Nov 21
Great communication and ease to work with during this transaction.

Jessica Lingscheit
00:55 10 Jul 21
Great experience working with Tampa Fast Homebuyer. Very responsive and always professional! Would like to do many deals in the future together!

Miguel garcia
20:33 29 May 21
They were a pleasure to work with, we closed the deal with a quickness that was unmatched hands down. Thank you for helping us out !

Melvin White
20:52 03 May 21
Worked directly with Herman and it was an excellent experience overall. I am excited to work with him again in the near future!

Lissette Hinojoza
16:37 03 May 21
We do business together. The whole process is very smooth, good communication and payment is on time. Highly recommend - Hinojoza Construction

Tabitha Woodward
15:39 26 Mar 21
Working with Herman is a wonderful experience! He puts thoughtful work into his renovations and is a pleasure to communicate with during the contract process. I highly recommend working with Tampa Fast Home Buyer!

Ginny Kale
13:04 01 Mar 21
Herman cares about each and every home. I love the special focus on design and really cool kitchens. You are the best! When I buy my next home...I am looking to you.

Amber Sheehan
15:35 28 Feb 21
We work with Tampa Fast HomeBuyer on a frequent basis as their title company. They're always responsive, ready to close quickly, understand how to clear minor and major code issues and permit situations and are always willing to go the extra mile!

Kristy Craig Anderson
15:00 28 Feb 21
Herman and his team are the best in the business. My home staging company works with many, many investors and rehabbers, and we can attest to Tampa Fast HomeBuyer's unparalleled design and attention to detail. Herman does not release his properties for staging until he has personally checked, double checked, and triple checked every aspect of the build to ensure it's met his exceptionally high standards. A professional, talented, and kind group and I can't recommend them highly enough!

Missy Carpenter
16:15 03 Feb 21
This was a great transaction from the start! Very transparent, responsive, & had everything ready to go for a quick closing.

Kristin Bland
14:44 28 Jan 21
I have worked with Herman and his company on many real estate transactions. He is easy to work with, honest and professional. I appreciate that he is willing to work with all the parties of the transaction to come to a close that works for everyone.

Chrissy Nieves
03:21 15 Jan 21
Herman purchased one of my listings. He paid cash, closed quickly, and was a pleasure to work with. Thanks, Herman!

Justine Templeman
19:02 14 Jan 21
I have worked with Herman since 2018. He is responsive, professional and willing to work with individuals to get to the closing table. It takes everyone working together in this business and Herman is definitely a valued team player.

Amber Fleming
13:15 13 Jan 21
I had the pleasure of working with Athena Cornerstone LLC dba as TampaFastHomebuyer.com when I had a listing a few months back that they were interested in. We had multiple offers on the property and while they decided not to put an offer in on this particular property, they asked me to call them if I had any similiar properties that came up in the future. I contacted them a few week later with a potential investment. They came out next day to look at it, took a quick walk through, was good to go "As-Is" with no repairs, we put together an offer, paying Cash, and we beat out the other offers. As an agent, I do this every day and they were very easy to work with, professional, paid cash, knew what they were doing and a pleasure to work with. I will definitely bring additional homes that I come across for their potential review to invest in! Thank you so much for a smooth transaction and a great experience!

REC Real Estate LLL Florida
08:07 13 Jan 21
I'm a local real estate broker and I've had the pleasure of working with Tampa Fast Home Buyer on several homes. Herman is one of the best buyers I've ever worked with. He a cash end buyer who knows what he is doing. He crews work is top notch. If you need to sell give him a call he's the real deal!
Next Reviews
We Can Buy Your Tampa Bay Home As-Is & You Can Trust Our Deals
You can sell your home regardless of its condition. We provide a fair cash offer that is without the fees, commissions, inspections, and frustrations of working with a real estate agent. We also work with home buyers, so we can also help you with buying a house without an agent. What could be better than that?
You have probably seen plenty of companies out there that promise to buy your home fast. What they don't tell you is that, although the process itself is fast, it isn't always a sure thing. They work with a group of home buyers and operate as a wholesaler, which means your deal could evaporate at the last moment because someone backed out of the deal.
We are Locals and live & work in the Tampa Bay area!
We are not a large franchise managed from the other side of the country.
We are not a wholesaler who will sell your contract.
We work with homeowners in Tampa Bay, Hillsborough, Pinellas, Pasco, Polk, Manatee, and Sarasota.
We can get you cash FAST. We can pay you a cash advance even BEFORE the closing!
Experienced & Caring Team. We've been buying & selling homes in Tampa Bay since 2011. We have an AMAZING team that closed over 800 transactions and truly loves helping people!
We specialized in Buying Inherited Homes. Many of the homes we buy were inherited. We work with a dedicated Probate attorney that can handle the process at no cost to you.
We make repairs & will clean your home. We do not require a seller's disclosure so you're not held liable and can sell with peace of mind!
We Can Help You Move & Find a New Home. We can help you do just that, for FREE, and will also assist with your move if needed.
Choose Your Move-Out Date. If you need to stay on after the closing date we will help you.
Home Buyers
Stop waiting for home buyers to put in an offer on your home!
Sell House for Cash
We are serious about putting cash in your pocket as fast as possible.
From Our Family to Yours
We are a family-owned business that focuses on helping homeowners like you find the solution you need. Whether you are facing foreclosure, have a difficult-to-sell property, or just need to relocate quickly to take advantage of a job offer or to get closer to family, you can rest assured that we'll get the cash in your pocket you need. We can make a cash offer on your home in less than 24 hours, so you can be on your way to the next phase of your life. Reach out today to learn about our fully open, communicative, and easy buying & selling process.
Cash for Your Tampa Bay House "As-Is"
Sell Your Tampa Bay House As-Is" is not just a saying… We mean it! We have purchased houses with significant clean up including mold, Chinese drywall, garbage and much more! We Buy Properties in Tampa Bay "As-Is" in ANY Condition – The dirtier it is, the more excited we get to see how it can be transformed.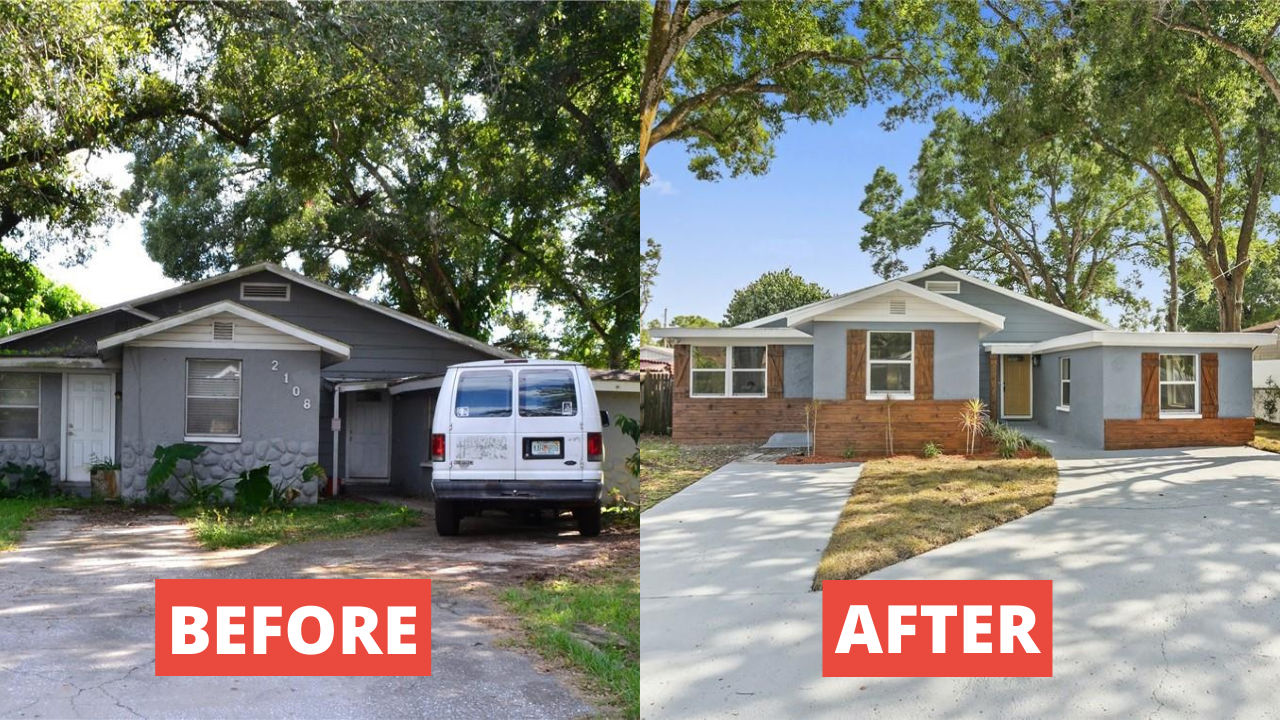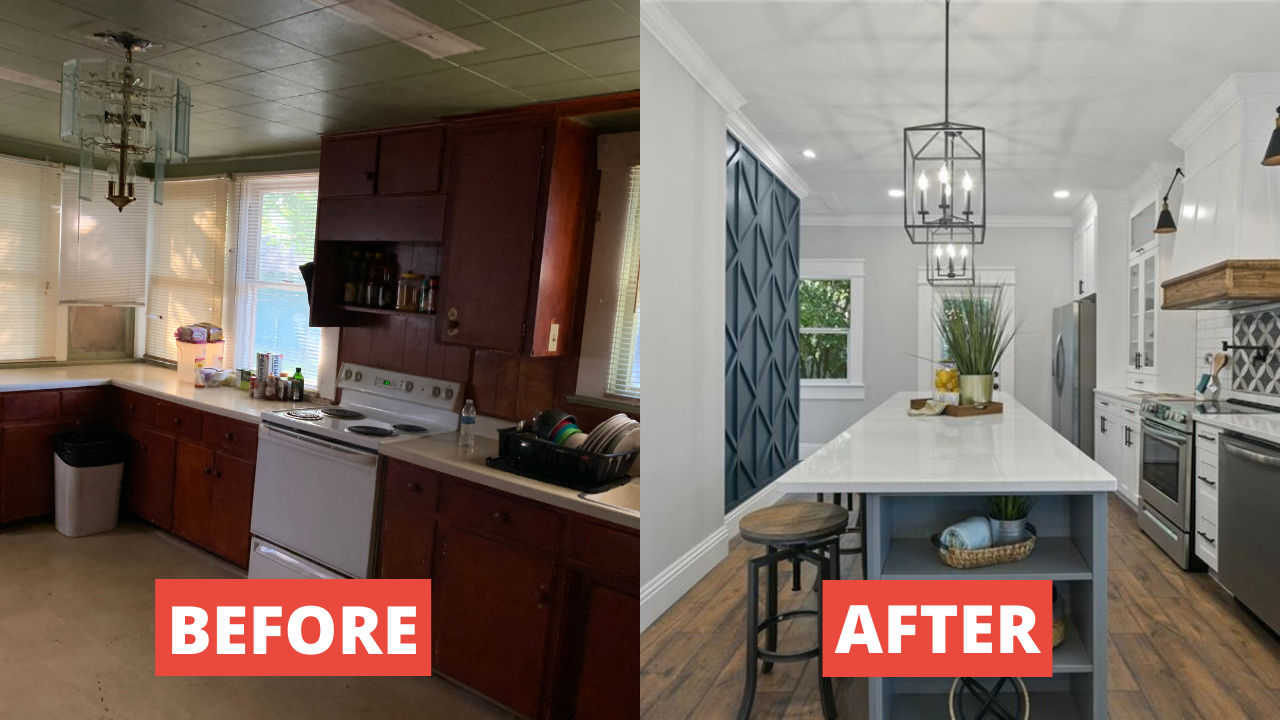 We can buy your Tampa Bay house quickly regardless of the situation you might be facing. Code Violations, Open Permits, Behind on Mortgage/Taxes, Liens, Inherited Property… it does NOT matter. It's free for you to see how much we can offer!
Remember, we buy properties in "as-is" condition, so you DON'T need to sign a "Seller's Disclosure" and be liable for issues that may come back to bite you after closing. This is just one of the benefits of selling your home without an agent.
Contact Us Today for a Reply in Minutes