Let us help you move on from a problematic house and get to the next phase of your life.
Your local real estate investment company
Welcome. We're so glad you stopped by! We're Tampa Fast Home Buyer, a local real estate investment company based in Tampa Bay, Florida but servicing the entire state of Florida. We opened our doors in 2016 to offer homeowners in our community a reliable, trustworthy alternative to selling their homes, avoiding the expense of realtor fees. We buy homes in all shapes, sizes, and conditions in the Tampa Bay area and will travel throughout Florida to help you sell your home. Our team has over 43 years of combined real estate experience. We've done it all from acquisitions, development, repairs, and selling. We're not here to make a quick buck. Our purpose is to provide homeowners with tailor-made solutions to sell their homes quickly.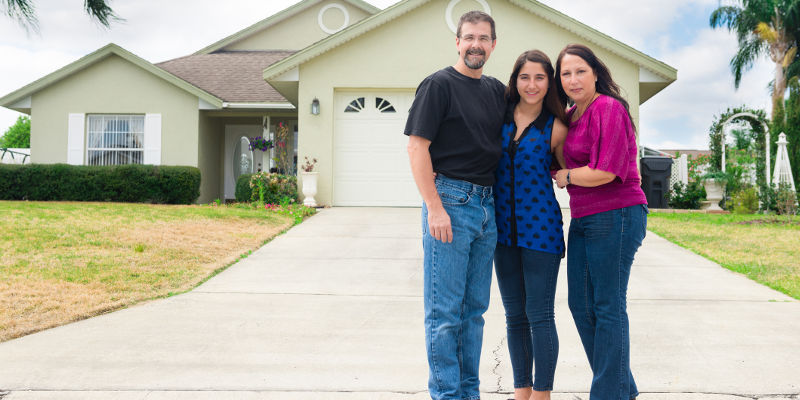 Fun, Quick and Easy Process
Buying and selling homes can be an easy, quick process – sometimes it can even be fun! We are a 5-star rated company. We provide you with the proof of funds to ensure we're fully capable and ready to buy houses in Tampa Bay for cash. We're a genuine cash home buyer, meaning we don't rely on financial partners to purchase your home.
Fair Offer on the Spot
With us, you'll get a fair offer for your Florida home on the spot. There is no need to wait days for a reply. Instead, you can have all the information you need to make an informed, smart decision about selling your home. We've seen and reviewed thousands of homes. If you want to sell a Florida home, there is no better way to do it than by working with us as we have the process down to a science. The same goes for home buyers looking for properties in Florida.
It's all about the community
We also feel it is crucial to be involved in our community and donate a portion of our profits from each sale to local charities. We love lending a hand to others and feel it our duty to give back whenever we can. We have donated $17,350 to date and have a goal to donate $250,000 by 2030! We love that we can help people who need to sell their homes quickly while also helping those in our community who are in need.
We are investors and problem solvers who can buy your house fast with a fair all-cash offer. We buy even the most burdensome houses with no need on your part to clean them up or make any repairs. Isn't it time you moved on to the next phase of your life? Call today and you can!

Learn More About Us & Our Community