Contact us if you want to sell your home fast.
When you decide to sell your home, you assume that you need to list it, negotiate with a potential buyer, and then hope the sale goes through. But you don't have to deal with showings, negotiations, and the uncertainty that comes from hoping a buyer will purchase your home for a fair price.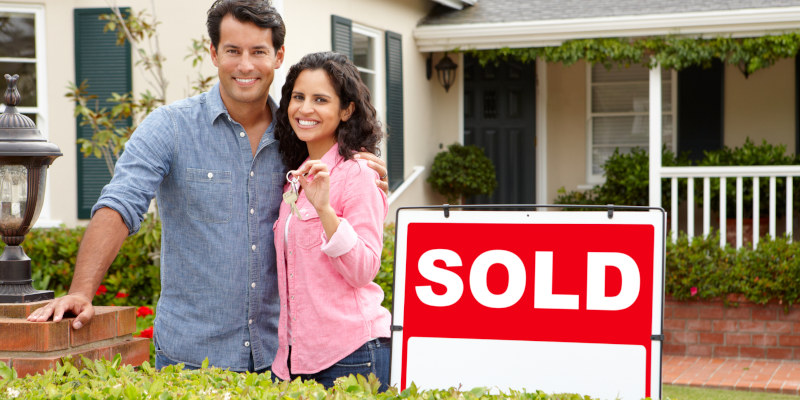 If you want to sell your home fast and don't want to deal with the hassle of the traditional selling process, turn to us at Tampa Fast Home Buyer. We buy houses for cash in the Seminole, Florida area. We can help you sell your home fast, so you can move onto your next step in life without worrying about an impending sale on your home.
If you're looking to sell your house fast, look no further.
Testimonial
"I highly recommend Tampa Fast Home Buyer! If you're looking to sell your house fast, look no further. We were trying to sell our house quickly to move out of state. A previous investor backed out last minute and left us scrambling. We contacted Herman, and he got the job done quickly. Closing took less than two weeks, even through Christmas and New Year. It was incredible."
★★★★★
Ava B.
Benefits of Working with Us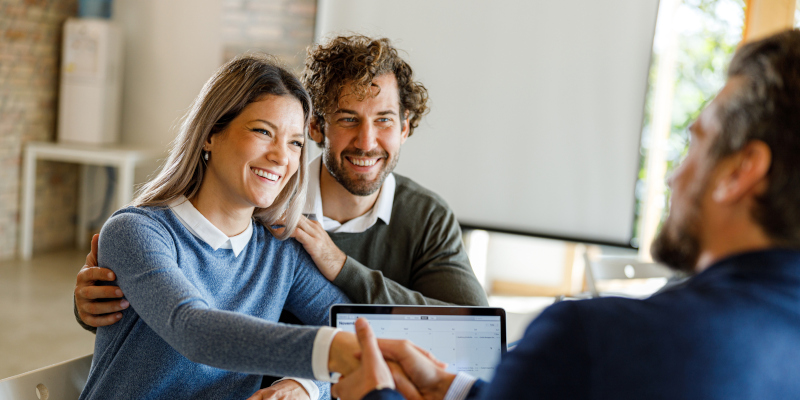 Local company
We're a local company, and we're not a wholesaler who will sell the contract on your home.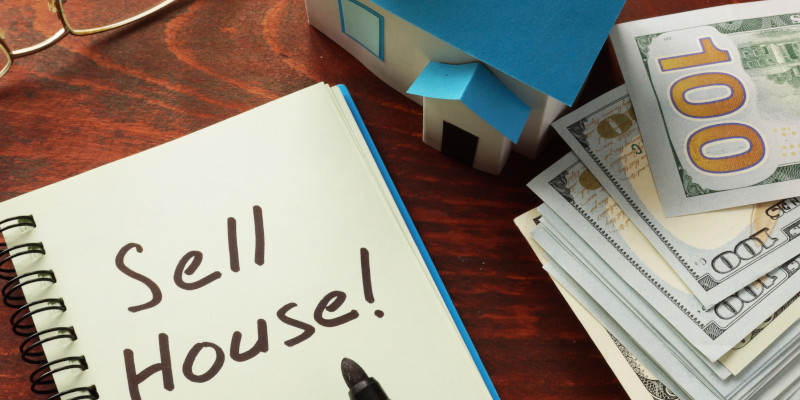 Get cash quickly
We close most of our sales within 7 days, so you can have cash in hand for your home's sale quickly.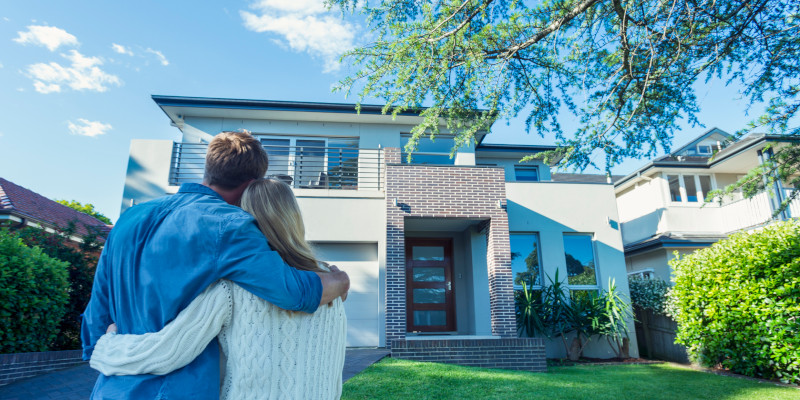 Remove the hassle of selling
Skip the hassle of showings and negotiations and sell your home to us quickly for cash.
We make selling your home for cash a quick and easy process.
How does our process work? You contact us first and tell us you want to sell your home fast. We'll then get in touch with you and set up an appointment to walk through your home. After this appointment, we'll give you a no-obligation, cash offer, which you can choose to accept or reject.
If you decide to take our offer, we'll close the deal at a reputable title company, and you can expect to have cash in hand from the sale within a week. Our process really is this simple and easy, and we're here to make selling your home quickly a breeze. If you want to sell your home fast, contact us today to learn more.
---
At Tampa Fast Home Buyer, we can help you sell your home fast in Tampa Bay, Tampa, Seminole, Largo, Palm Coast, Lakeland, St. Petersburg, Clearwater, Brandon, Wesley Chapel, Plant City, Riverview, Gulfport, and Dade City, Florida.
Why Choose Tampa Fast Home Buyer?
We're Tampa Fast Home Buyer, a local real estate investment company servicing Seminole, Florida and  the entire state of Florida. We opened our doors in 2016 to offer homeowners in our community a reliable, trustworthy alternative to selling their homes, avoiding the expense of realtor fees.
Find out what some of our satisfied clients have to say about our home selling process.
Great experience and wonderful communication! Would recommend to anyone

Shannon Cohan
18:18 27 Nov 23
Tampa Fast Home Buyer was a life saver. We needed to sell our home fast and Herman was great, honest and reliable. Previous investor was horrible, Herman got the job done and made us feel so at ease after a horrible experience. I would recommend this company 10x over. Thank you for everything but mostly for your integrity!

Jennifer Allen
17:46 17 Oct 23
I recently had the pleasure of working with Herman on a real estate transaction and I absolutely hope to work with him again! He was very easy to work with - from the solid purchase offer we put together to navigating a little issue prior to closing (AC went out right before closing).He was punctual, thoughtful, responsive, and he did what he said he was going to do. Not to mention, he and his team did an amazing job with the badly needed renovation of the home. Do not hesitate to work with Herman and Tampa Fast Home Buyer if you have the opportunity.

Dayna Bates
18:34 03 Aug 23
After the sudden passing of our mother, my siblings and I needed to sell her house as-is and in a timely manner. Herman was not only professional, patient and knowledgeable he was compassionate and helpful as well. He helped us resolve a difficult situation, was a joy to work with in throughout the process and we can't wait to see what he is able to do with our childhood home. Thank you Herman!

lindsay heneka
02:29 11 Jan 23
I highly recommend Tampa Fast Home Buyer! If you're looking to sell your house fast then look no further. We were trying to sell our house quickly to move out of state. A previous investor backed out last minute and left us scrambling. We contacted Herman and he got the job done quickly. Closing took less then 2 weeks, even through Christmas and New year. It was incredible.

Ava Berger
13:06 09 Jan 23
The team at Tampa Fast Home Buyer are tops! As a real estate professional, it is always a pleasure when I get to work with Herman and his team. Professional, courteous, and considerate. I would highly recommend without reservation.

Daniel Abreu
23:26 06 Jan 23
Once I called Herman, he came out within (48) hours to view the home. He bought my house (10) days later. Herman had his cash money, and didnt play any games. He was a ready to buy investor. Thank you for helping me.

Tredell L Brown
15:07 12 Oct 22
Brennan at Tampa Trusted Buyers was great. He did what he said he would do and helped me out of a sticky situation. Would defintely recommend.

Steve Uhlig
14:21 18 May 22
As a title company owner I have worked with this buyer now on 2 transactions and all communication were very smooth and seamless. His bank provides excellent communication and they are ready to close on time!

Samantha Green
23:02 04 May 22
I wanted to sell my house and contacted Herman and Jason. They just did a wonderful job. Made the whole process completely easy until we reached the closing. Thanks to both of them.

roberto fontaine
16:26 26 Mar 22
Mr. Herman is surely a great person to do business with. He is very honest and loyal as a business partner. Mr. Herman will do exactly as promised. When he says move move do not procrastinate. You will be surely on the winning end. Please remember obedience is always better than a sacrifice. Please choose Mr. Herman to complete business you will get full satisfaction. No cap

Yvonne Henderson
03:06 02 Feb 22
Herman was awesome to work with! Very responsive, it was a very smooth transaction

Megan Tovey
15:25 20 Jan 22
SO - I called Herman on Tuesday, November 16th, he came to my house the 17th, I accepted his offer on the 18th, we closed on December 2nd and I moved on December 10th. A whirlwind, start to finish! Herman made it happen! I consulted other buyers, but he was the only one that came in person - the others offered me lower amounts BEFORE even inspecting the house. Herman handled everything to do with paperwork and started immediately, getting it all done quickly despite it being Thanksgiving week. My apartment wasn't available until the 7th, but he allowed me 2 extra weeks to leave past the closing. AND - SO GREAT - I didn't need to clean the house and I could leave whatever I didn't want behind. That was no small thing, considering I was downsizing and couldn't take/didn't want many things.I would hightly recommend Herman to anyone - he was a pleasure to do business with. Personable, fair, honest - at an emotional time, he made it very easy for me to make the huge decision to leave my house and move to another state. THANK YOU, HERMAN!!!

Tracy LaMarca
16:43 21 Dec 21
Great communication and ease to work with during this transaction.

Keith Carter
17:16 20 Nov 21
My family enjoyed our experience with this company. They were professional and accommodating. I would highly recommend them to family and friends.

Lynn Hagelin
22:19 10 Sep 21
Great experience working with Tampa Fast Homebuyer. Very responsive and always professional! Would like to do many deals in the future together!

Jessica Lingscheit
00:55 10 Jul 21
They were a pleasure to work with, we closed the deal with a quickness that was unmatched hands down. Thank you for helping us out !

Miguel garcia
20:33 29 May 21
Worked directly with Herman and it was an excellent experience overall. I am excited to work with him again in the near future!

Melvin White
20:52 03 May 21
Working with Herman is a wonderful experience! He puts thoughtful work into his renovations and is a pleasure to communicate with during the contract process. I highly recommend working with Tampa Fast Home Buyer!

Tabitha Woodward
15:39 26 Mar 21
Herman cares about each and every home. I love the special focus on design and really cool kitchens. You are the best! When I buy my next home...I am looking to you.

Ginny Kale
13:04 01 Mar 21
We work with Tampa Fast HomeBuyer on a frequent basis as their title company. They're always responsive, ready to close quickly, understand how to clear minor and major code issues and permit situations and are always willing to go the extra mile!

Amber Sheehan
15:35 28 Feb 21
Herman and his team are the best in the business. My home staging company works with many, many investors and rehabbers, and we can attest to Tampa Fast HomeBuyer's unparalleled design and attention to detail. Herman does not release his properties for staging until he has personally checked, double checked, and triple checked every aspect of the build to ensure it's met his exceptionally high standards. A professional, talented, and kind group and I can't recommend them highly enough!

Kristy Craig Anderson
15:00 28 Feb 21
This was a great transaction from the start! Very transparent, responsive, & had everything ready to go for a quick closing.

Missy Carpenter
16:15 03 Feb 21
I have worked with Herman and his company on many real estate transactions. He is easy to work with, honest and professional. I appreciate that he is willing to work with all the parties of the transaction to come to a close that works for everyone.

Kristin Bland
14:44 28 Jan 21
Herman purchased one of my listings. He paid cash, closed quickly, and was a pleasure to work with. Thanks, Herman!

Chrissy Nieves
03:21 15 Jan 21
I have worked with Herman since 2018. He is responsive, professional and willing to work with individuals to get to the closing table. It takes everyone working together in this business and Herman is definitely a valued team player.

Justine Templeman
19:02 14 Jan 21
I had the pleasure of working with Athena Cornerstone LLC dba as TampaFastHomebuyer.com when I had a listing a few months back that they were interested in. We had multiple offers on the property and while they decided not to put an offer in on this particular property, they asked me to call them if I had any similiar properties that came up in the future. I contacted them a few week later with a potential investment. They came out next day to look at it, took a quick walk through, was good to go "As-Is" with no repairs, we put together an offer, paying Cash, and we beat out the other offers. As an agent, I do this every day and they were very easy to work with, professional, paid cash, knew what they were doing and a pleasure to work with. I will definitely bring additional homes that I come across for their potential review to invest in! Thank you so much for a smooth transaction and a great experience!

Amber Fleming
13:15 13 Jan 21
I'm a local real estate broker and I've had the pleasure of working with Tampa Fast Home Buyer on several homes. Herman is one of the best buyers I've ever worked with. He a cash end buyer who knows what he is doing. He crews work is top notch. If you need to sell give him a call he's the real deal!

Michael Smith
08:07 13 Jan 21
See examples of the types of homes we purchase.
Find out how selling your house for cash works.