Sell a bankrupt home, "as-is" condition, with a fast, cash offer.
Potential bankruptcy can be an overwhelming experience. You may worry about losing your home, wonder about your family's well-being, and about many other unknown factors. You may consider selling your home to try to improve the situation, but the traditional real estate process can be too slow. Selling a bankrupt home can scare off potential buyers or encourage low-ball offers.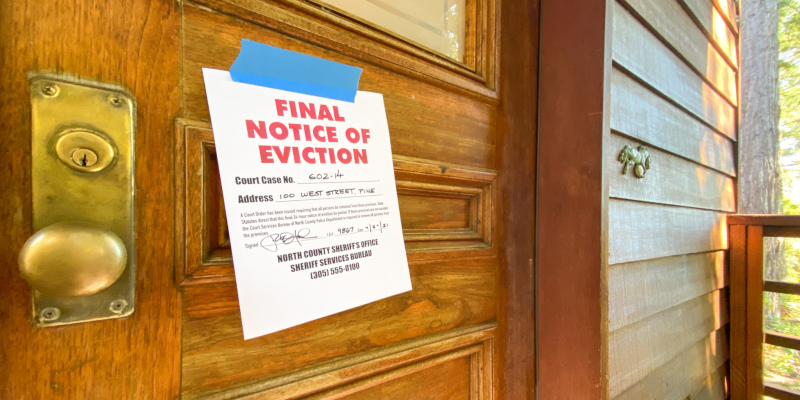 At Tampa Fast Home Buyer, one of our areas of specialty is buying homes that must sell quickly. If you are facing bankruptcy in Clearwater, Florida, we may be able to help. We buy bankrupt homes for sale, with a fast, all-cash offer. Our process starts when you give us a call or fill out our convenient online contact form.
Once we have your information, we can determine whether your property meets our current buying criteria. If it does, we set up an appointment to view your property. In some cases, we can even agree to a virtual walk-through of your property. Once we have been able to see your property, we can quickly prepare a no-pressure, no-obligation, all-cash offer. If you accept our offer, we'll work with a reputable title company to close quickly – often in as little as 7 days.
We Buy Houses & Fix Them to Sell Fast
When you sell us your house, you no longer must worry about many of the details that go along with traditional home selling. You will not be responsible for any repairs. Your home will not even have to clear an inspection. Contact us today to learn more or to set up your appointment.
---
At Tampa Fast Home Buyer, we help you sell a bankrupt home in Tampa Bay, Tampa, Seminole, Largo, Palm Coast, Lakeland, St. Petersburg, Clearwater, Brandon, Wesley Chapel, Plant City, Riverview, Gulfport, and Dade City, Florida.